The Gatsby Trio
At times sultry, at times jubilant, but always classy, James Danderfer's swinging trio transports the listener back in time to the small 1930s cabarets of New Orleans and Chicago. Reminiscent of the great Benny Goodman and Jelly Roll Morton trios, this ensemble performs classic New Orleans repertoire as well as original music inspired by the genre.



The Hummingbird Brigade
Inspired by the funky New Orleans brass band sound, The Hummingbird Brigade brings this big Southern sound to the Northwest. Weighing in at 9 band members, this group performs a mix of traditional New Orleans marches, funky contemporary brass band covers and inspired originals.
"A meaty, beaty, big, and bouncy all-star band… focused intensity." – Alex Varty (The Georgia Straight)



Brazilian Jazz Quintet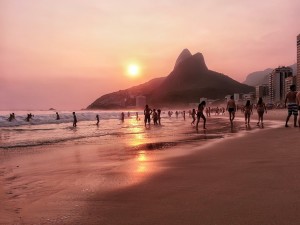 This 5-piece ensemble plays the classic bossa nova and samba material by A.C. Jobim, Louis Bonfa and others. Made popular by Jobim and Stan Getz in the 1950s, this style of Latin jazz is as smooth and enjoyable as the beaches of Brazil from whence it was born. Click here to listen.
Jazz Standards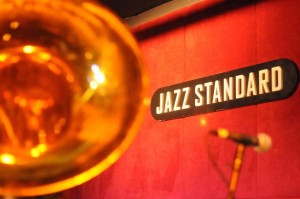 Performing jazz standards from the Duke Ellington, Gershwin, Rogers & Hart songbooks and more, this "straight ahead" sound can vary in size from 2 to 6 people. When people talk of classic, swinging jazz music, this is the style of jazz they're talking about! For examples, listen here and here.